Computer lab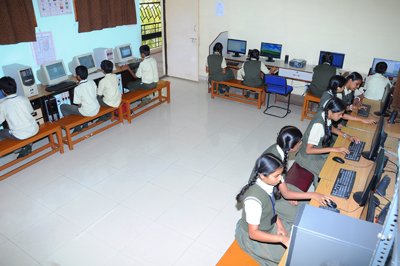 Computer lab is well equipped. All students have weekly classes where they are taught the skills to use the computer. As they go to higher classes " Project Work " is encouraged. The School has a big collection of Educational CDs/DVDs. Projector is also there for the use of students. The systems are in full use - monitored, maintained well and serviced regularly. Internet facilities are also available.
Library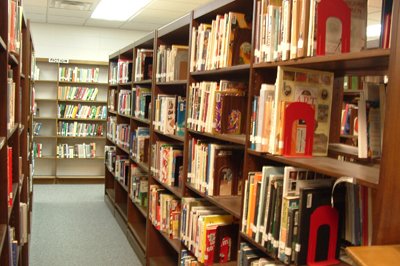 The Library has a good collection of Books which include " Novels / Short story Books / Encyclopedia / Science Journal " in English as well as Kannada. From Nursery to X std children are made to develop reading habits. Children even take books home. A spacious library room is our future project which is under planning.
Laboratory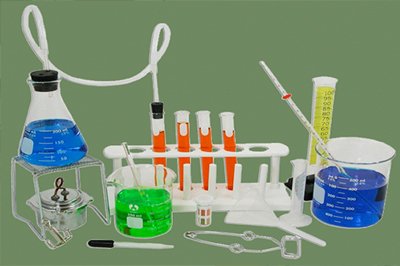 The school has necessary lab materials, specimens, slides, charts, instruments, microscopes, telescopes etc. Resource room is used for conducting experiments by our teachers. Physics, Chemistry, Biology and Computer lab are our future projects.
Smart Classes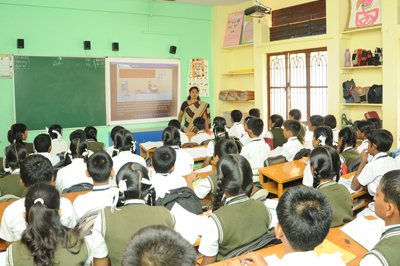 Classrooms have Interactive White Board with softwares. Curriculum is customized and teachers use it accordingly to make the children understand better visually. Resource room is provided and teachers upload extra academic materials as and when needed.
Sports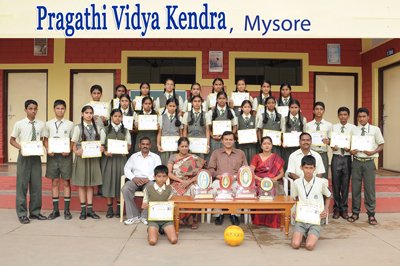 Throw-ball, Volley-ball, Badminton, Cricket and variety of Out-door games are being taught. Chess, Carrom, Word buildings games, Scrabble, Snake and ladder etc are the different In-door games. Regular physical exercises, P.E classes help them to tone up the general health and physical fitness.
Extra curricular Activity :
Extracurricular Activity are those that fall outside the realm of the normal curriculum of school or university education, performed by students.
Actively participating in a committee to improve the school climate and physical environment
Playing sports in an organized competitive association. Participating in outdoor, indoor activities and physical fitness training.
Curiosity, thinking out of the box and creativity. Arts, music and writing etc. are all creative pursuits. When children participate in such things, new doors are opened. The way they think will change.
Such as
Faculty :
The school has a team of dedicated teachers all trained with post graduate degrees. They regularly attain training programs conducted by department and publishers. Teachers try to adopt a most structured set of methods which increases their ability to understand each student. They give individual attention and care. Remedial classes on a regular basis is conducted by each teacher. They adopt different methods depending on the childs requirement. Teachers teach well and maintain discipline. They are constantly motivated by the efficient Headmistress and Principal. The Management-Teacher, Student-Teacher relationship is very good. Thus a strong foundation is set not only in academics but in the " All Round Development " of the child. Teachers are the Back bone and Pillars of the organization. They put in their best efforts to make this a Reputed Institution in Mysore city.